Foot scanners
Record the sole of your customer's foot as a digital scan within a few seconds with the SCHEINWORKS DigiPED.
Among other things, the software allows the length and breadth measurements to be ascertained or significant points to be marked and documented. If a camera is added to the scanner, analysis and documentation of the positioning of the foot, in particular the heel, are also possible.
For your insole construction you can use a 1:1 depiction of the foot scan directly on the screen or print it out (A3 printer required).
The scanned-in footprints can also be used as the construction basis for our insole construction programme SCHEINWORKS morph.
DigiPED foot scanner
Item no. 032211100
Dimensions (L x W x H)
65.4 x 44.4 x 11.3 cm
Weight
Approx. 16.6 kg
Scanning range (L x W)
42.2 x 30.5 cm
Max. user weight
Approx. 200 kg
Scanning time
Approx. 8 sec.
PC interface
USB 2.0 high-speed
Power supply
24 V DC
Power consumption
Standby 8W, max. < 36W
Bulb type
LED
Colour (outside/inside)
light grey/grey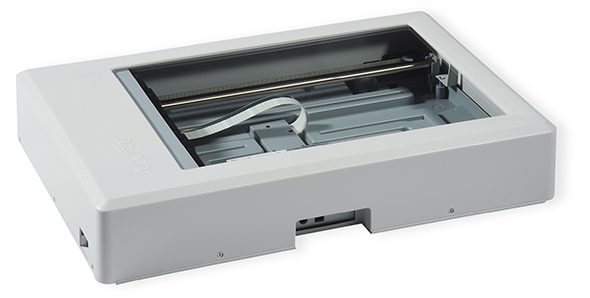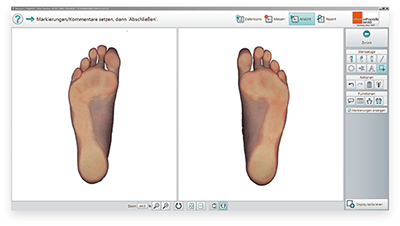 Presentation pillar
If you do not wish to integrate the scanner into the floor, we recommend a presentation plinth for the measuring room or salesroom.
The scanner is protected by the plinth and elegantly integrated at the same time. The connected plinth serves as a safe working area for a laptop or touch PC.
Item no. 032213000
Dimensions: 65 x 86 x 110 cm